The scheduling of the Siggraph Computer Animation Festival has always been problematic for me. It is usually scheduled on Monday night (second day of the conference) and then once again in the afternoon later in the week. It's always been a choice between attending a packed theatre or going to a dinner or special event hosted by one of the companies I have strong connections with (Autodesk, Maxon, etc). And the second showing was usually right in the middle of one-on-one meetings in the Exhibition Hall. Sometimes I managed to catch an hour of the Animation Festival, but mostly I simply had to choose to attend another event.
At Virtual Siggraph 2020 I am finally able to view the entire Computer Animation Festival online and I am so glad. Aside from not having to deal with the huge lines and crowds, I am able to view (and in some case re-view) the entire program. Another advantage of online viewing is that if I get tired or need to think about a particular film I can pause the stream and take a break. This freedom of screening makes it so much easier to enjoy the films being presented.
I urge the Siggraph committee to consider both online screening and theatrical screen together. I think it will enable more people to see the films as these are not films shown in commercial theatres or on Netflix, etc. Plus, I think Siggraph could make more money by having both methods of screening in place. At least that's my two cents.
The Animation Festival
According to MUNKHTSETSEG NANDIGJAV, the Siggraph Electronic Theater festival chair, there were 400 submissions this year along with 5,000 reviews of the films for the jury. The jury chose what would be the offical Siggraph films and then the prize winners. There are a total of 28 films in this years animation festival.
I must say that I was very impressed with all of the films chosen. There was a superb mix of conventional and cutting-edge animation both in 2D and 3D. All of the films were beautifully designed with compelling stories (when there was one) and style. It was particularly pleasing to me to see that the Disney/Pixar style was dominant. In fact, one of my favorites, Shibula, had its own unique style that was very far away from anything Pixar or Disney have produced.
The Best in Show choice, Loop, did come from Disney and was created in their traditional style. But it was so brilliantly directed and produced it's hard to argue that this film wasn't best in show. Add a remarkable script that includes themes of autism and empathy along with moving performances and you have one of the best Pixar films I have ever seen. Loop combines exquiste visual beauty with a deeper content than many animated films. I just adored this film.
I was also impressed with the many scientific visualisations included in this year's festival. World's Beyond Earth (from the Hayden Planetarium at the American Museum of Natural History), with it's focus on our exploration of the solar system, presents such beautiful visualizations with simple, but strong narrative (by Lupiat Nyong'o) that you can't help to be swept away. It feels like you are "there" among the moons of Saturn or rounding the Moon. A brilliant and strangely moving experience
The Beauty, a short, compelling environmental animated film, was remarkable. I was also very moved by Automata and SOUS LA GLACE, both of which had some of the best design and animation I've seen since my last Studio Ghibli film. It's truly impressive to see such work being done today. Gunpowder, chosen as the best Student Film, was a delight. The visual design and animation had such unique style, plus the physcial humor reminded me of Buster Keaton.
Some of my own personal favorites are listed below. These are remarkable films that show a level of originality and technical skill that is inspiring. Check out this link which lists all 28 films and their details.
---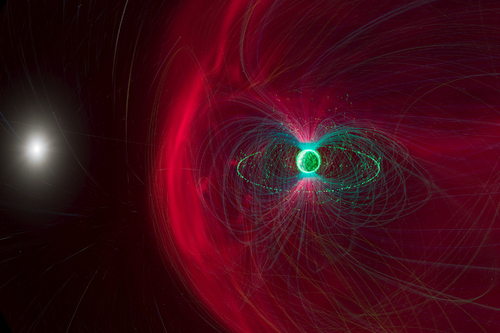 WORLDS BEYOND EARTH
Lead Creator
Carter Emmart
Studio/Organization Affiliation(s)
American Museum of Natural History
Synopsis
"Worlds Beyond Earth" tells the story of the surprisingly dynamic nature of the worlds that share our solar system and the unique conditions that make life on Earth possible. Narrated by Academy Award winner Lupita Nyong'o, "Worlds Beyond Earth" takes viewers on a journey far beyond our own blue planet to marvel at the latest discoveries from our cosmic neighbors.
Country(s) of Origin
United States
---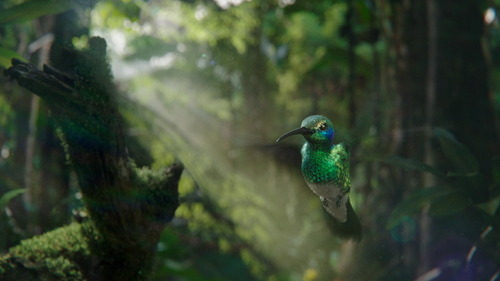 PURDEY'S 'HUMMINGBIRD'
Lead Creator
Murray Butler
Studio/Organization Affiliation(s)
Framestore Pictures
Synopsis
Framestore Pictures and Director Murray Butler have produced and directed a whole charm of hummingbirds for the new commercial for Britvic-owned drinks brand Purdey's. It produced the fully CG photoreal film for advertising agency VCCP, which is an homage to nature and wildlife documentaries, reflecting the natural ingredients found in Purdey's products.
Country(s) of Origin
United Kingdom, United States
---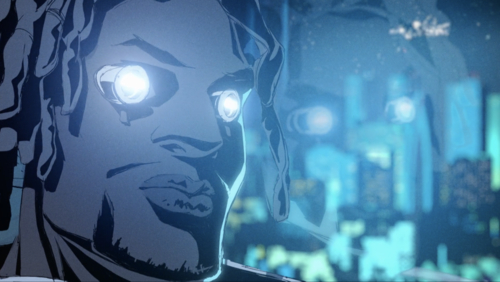 SHIBUYA
Lead Creator
Olivier Lescot
Studio/Organization Affiliation(s)
Eddy
Synopsis
For their latest release, "Shibuya Ghost II" with Vic Mensa, Jaden Smith, and Belly, Christian Rich has developed a futuristic, psychedelic universe where five characters travel through the town of Shibuya in search of entertainment in the violent underbelly of the city. They fight, rap, and explore, eventually reaching the top of Shibuya's cityscape where a space-time portal will lead them to the parallel universe. Olivier Lescot, Eddy's director, brings their vision to life by referring to manga from the '80s and a strong, modern character design integrated into a postmodern nocturnal cityscape. Strong contemplative scenes are mixed with fluid 2D combat sequences to create a unique world.
Country(s) of Origin
France
---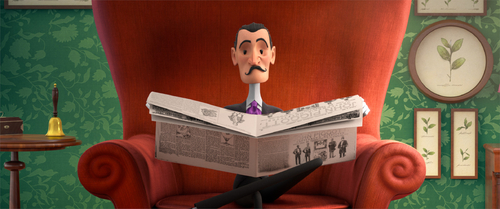 GUNPOWDER
Lead Creator
Romane Faure
Studio/Organization Affiliation(s)
Supinfocom Rubika
Synopsis
It's teatime! Unfortunately for Phileas, all of his tea boxes are empty. He decides to go get some from the source, in China.
Country(s) of Origin
France
---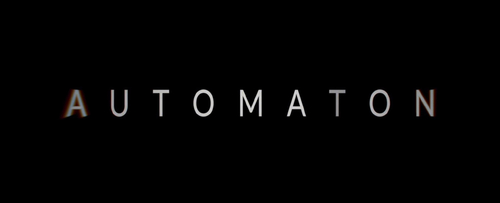 AUTOMATON
Lead Creator
Krzysztof Rost
Studio/Organization Affiliation(s)
Pixar
Synopsis
"Automaton" is a poetic interlude between a reality and an abstraction.
Country(s) of Origin
United States
---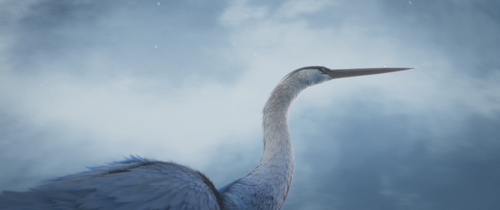 SOUS LA GLACE
Lead Creator
Milan Baulard
Studio/Organization Affiliation(s)
Ecole des Nouvelles Images
Synopsis
On a lake, a heron is fishing while winter arrives.
Country(s) of Origin
France
---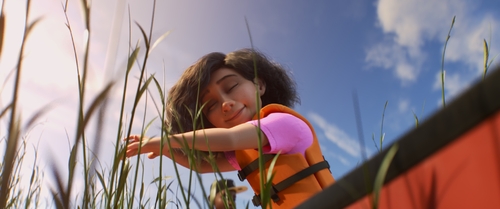 LOOP
Lead Creator
Erica Milsom
Studio/Organization Affiliation(s)
Pixar
Synopsis
In "Loop," two kids at canoe camp find themselves adrift on a lake, unable to move forward until they find a new way to connect and see the world through each other's eyes. This film breaks new ground by featuring Pixar's first nonverbal autistic character.
Country(s) of Origin
United States