The new version 3.0 of the professional story and game design tool articy:draft - now avilable - lets game developers export their content to Unity with just a few clicks. Besides the integration for Unity, the world's most used game engine, articy:draft 3 comes with many more improvements like a new plugin system enabling users to automate and customize functionality to fit their individual needs.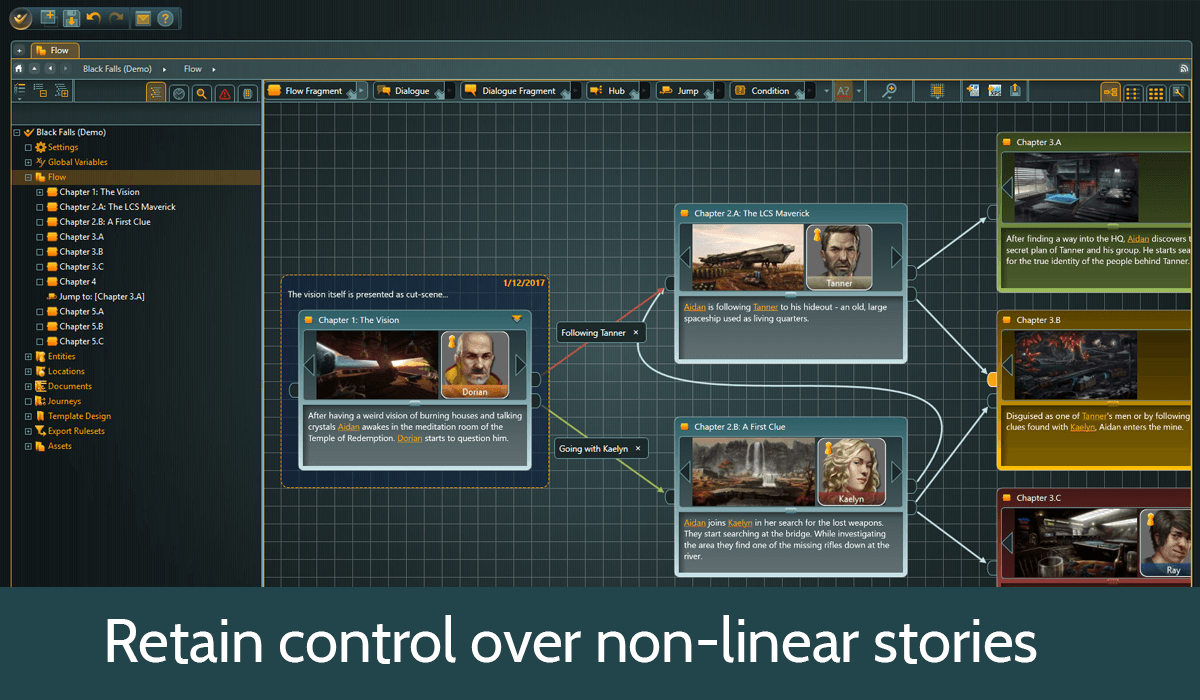 Since its initial release back in 2012, articy:draft is used by AAA studios such as CD Project Red, BioWare and Ubisoft and by hundreds of independent developers like The Chinese Room or Daedalic Entertainment. It has become one of the standard tools for planning non-linear stories, writing interactive dialogues and managing large amounts of game objects like character or item databases. Various educational institutes and universities worldwide added articy:draft to their curriculum.
To become even more accessible for small to mid-size teams articy:draft 3 offers a ready-made solution to integrate content into Unity. Carsten Schröder, CEO of Nevigo, explains the benefits: "Our Unity integration is more than just an importer. With its customizable flow traversal engine and out-of-the-box script evaluation, it enables developers to test and iterate on their content within the actual game right from the get-go."
Benedikt Göpfert from Beardshaker Games confirms the efficiency after trying the new version during its beta: "If we already had the Unity plugin for our last game, we would have been at least 20% faster."
A similar solution for developers using Unreal engine is currently in development.
---