8 Weeks with Blender: Summing Up
This is the eighth and last chapter of a series of posts about my experience working with the open-source application, Blender.
I've spend at least 30 minutes every day over a period of eight-10 weeks working directly with Blender and have posted on a variety of topics. This article is a summing up of my experience.
My Blender Experience
I set out to do two things with the 8 Weeks with Blender project:
1. Discover and learn as much of Blender in its current state (2.79c) as I could, and
2. Find out more about the Blender community. Having covered Blender for the last 10 years as a journalist, I wanted to find out how the community had changed and grown.
Blender has made significant advances over the last decade and this ties in with the Blender community as well. As more professional updates were made to Blender, the community grew in response. This brought in more developers who wanted Blender to be part of what Ton Roosendaal referred to as a "passion for making a great 3D tool."
What I've learned about Blender
I began learning Blender by modeling a simple cup. I moved on to something I've always wanted to learn about: low-poly scene creation. From there I decided to work with the Open Source application, MakeHuman, to see what the workflow would be for creating and importing my own realistic model.
At this point, I realized that I wouldn't be able to cover as much of Blender features as I wanted to: There were just too many cool things to do. But learning takes time and I only had eight to 10 weeks, so reluctantly I moved on to learning more about the history of Blender and it's [growing community]. (http://renderositymagazine.com/8-weeks-with-blender-history-and-community-cms-1567)
Dynamic Simulations in Blender was something I've always been interested in. The Blender commitment to "making tools usable first" comes into play here. I found that dynamics in Blender had come a very long way from when I first used Blender five years ago. This part was my favorite as I became so interested in the possibilities of dynamics that I was reluctant to move on.
Lastly, I focused on Blender "Add-ons" as a way to look at the wider Blender community. Frankly, I knew the community was big, but I had no idea that there were so many people creating add-ons for Blender. Every conceivable aspect of Blender could be changed and/or upgraded by anyone with the skill and imagination. This is where the real benefits of an Open Source community come in to play.
Final Thoughts on Blender
The question I'm often asked about Blender by other journalists is whether "Blender is good enough" to be a professional application. Putting aside the notion of what is "professional," I tell them, "Try it out for yourself and make your own judgment."
Frequently, the feedback I get is, "Wow! I had no idea Blender was so cool."
The idea that Blender is some sort of "amateur" (perjorative) application is still out there even though dozens of major FX and 3D houses use Blender in their pipeline (Greenhaus GFX, Brainstorm VFX and NASA, et al). One quick look at the recent "what's new in Blender 2.79" should dispel any notion of the application being amateur.
One reason Blender has made such great progress is through the Open Projects.
By putting Blender through the rigorous environment of a professional workflow, it quickly became apparent what was needed in the application. This idea is key because it focuses on Blender as a fully functioning 3D suite for everyone. The leadership of Ton Roosendaal and his staff is also very important here. Imaginative ideas to keep Blender growing can't always come from a crowd.
And finally, the move to the Blender Cloud was a brilliant idea and one that I think will push Blender even further into the professional market. I might add that this will be even more helpful to the wider community as Blender artists either move into pro careers or stay with Blender creation solo.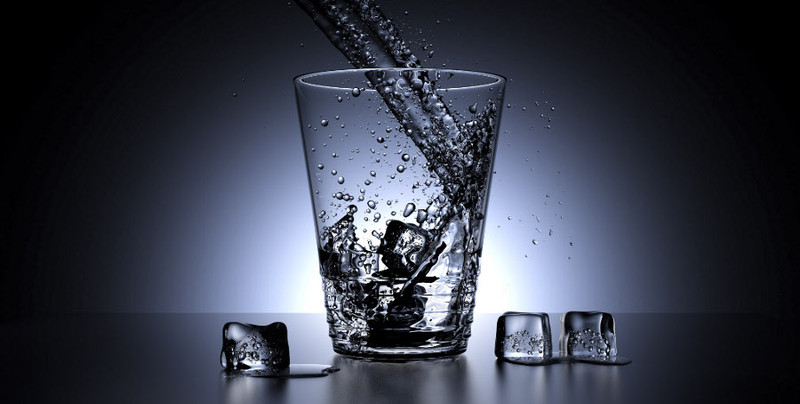 Blender fluid dynamics
It's been a real journey for me with Blender. I have so many ideas for projects and creations that I am loathe to move on to another application. But, in the end, isn't this the real acid test for a tool? That it inspires you to want to create?
This is what Blender and it's remarkable community have done: They've created an application that helps and inspires you to create things from your imagination.
And I think that is a remarkable accomplishment.
---
Links